Welcome...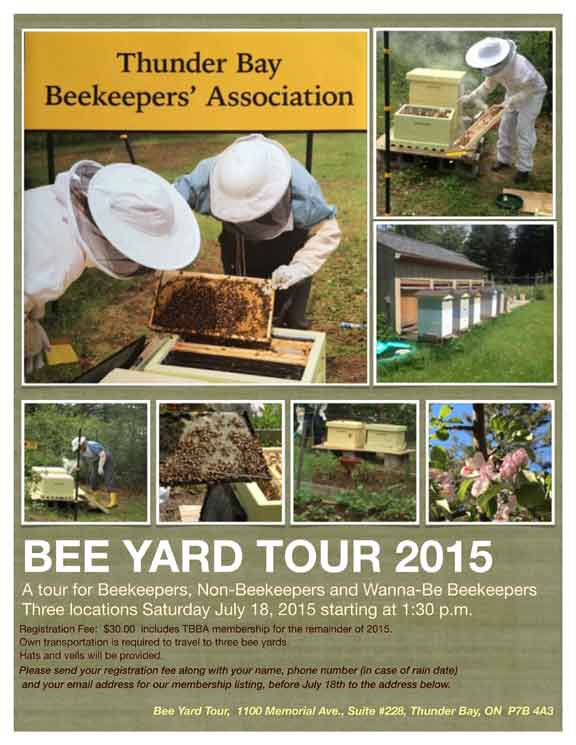 Some of our members offer a ready supply of bees for the local market. Northern Ontario weather conditions dictate that new queens and nucs are not available until mid-June. Contact us for more information.
Maybe you are intersted in the benefits of eating local honey, or becoming a Beekeeper yourself. We love to talk about it and will be glad to arrange a tour of local hives, answer your questions or guide you to the best places to get information. Come out to a meeting or Email us for more information.
The Thunder Bay Beekeepers Association Mission Statement:
"The Objective of the Thunder Bay Beekeepers Association is to encourage, facilitate, and develop the healthy growth of the beekeeping industry in northwestern Ontario as well as protect the (local) population of the European Honey Bee and other native bee species, and to lobby the appropriate Regulatory bodies to ensure that proper management continues for honeybees in northwestern Ontario. The Thunder Bay Beekeepers Association will promote public awareness, organize and supervise events related to beekeeping."

Join us on facebook and get to know first about our events, news and outings. Read the latest buzz - enjoy!
Join the Thunder Bay Beekeepers' Association group at:
www.facebook.com